Uplifting women is a 365-days-of-the-year thing at G Adventures, but we're taking a moment in March to share that we now have 10 new female Chief Experience Officers (CEOs) in the Middle East and North Africa (MENA). It's a first for us and all the more fitting as we celebrate International Women's Day and Women's History Month. Our new CEOs are based in Egypt, Jordan, Morocco, and Oman, and their leadership will help fight gender discrimination and pave the way for other women who want to work in travel and tourism.
Soumia Ait Bendawad, regional operations manager for Middle East & North Africa, says growing the team in a way that supports women in the region is incredibly important.
"As a woman working in the travel industry in Morocco, I understand the obstacles that we face every day. In many countries, including in the Middle East and North Africa, being a woman in the tourism industry is difficult, as women are seen as the primary caregivers and are expected to stay home and look after the children.
"Having a job that requires you to travel away from home can also be seen as unacceptable or impossible. Being a female CEO in the MENA region is more than just a job, it is about taking a stand, challenging social norms, providing equal opportunities, and empowering women to be free to pursue their dreams.
"Tourism — in particular community tourism — can be an incredible force for good. It's helping to challenge social norms and views on gender roles as women continue to fight for their place in the travel industry, and to attain powerful positions once reserved for men.
"Community tourism supports women - especially rural women in the region. We have also worked with our non-profit partner, Planeterra, to establish powerful 'G for Good' projects across the Middle East and North Africa such as the AFER project (Association des femmes et des enfants ruraux) in Mhaya village, where travellers enjoy the local experience of a home cooked meal. As a result, the money helps support the entire community by providing literacy classes, pastry making classes, sewing cooperatives as well as medical assistance. These classes empower the women, helping them to read, write but also learn valuable skills, which opens up opportunities for them to sell their goods and create a sustainable source of income to support their families," Ait Bendawad says.
Our new CEOs include Maryam Hafez, Amira Majid, Mirna El-Rayyan and Sofia Benbrahim who share their words of inspiration for women across the industry as well as some local tips from their countries:
Maryam Hafez — Chief Experience Officer, Egypt
"Life is short and the world is big. You're stronger than you imagine, so believe in yourself. Egypt is an amazing country with an incredibly rich culture, food scene and history, which I love to share with my travellers. For those visiting for the first time, The Valley of the Kings is an absolute must-see - the look in my travellers' eyes when they see the ancient monuments for the first time fills me with joy. I always tell my group to enjoy local dishes such as falafel and koshrey, which are truly delicious. In our society, women are expected to be responsible for a lot in family life, which makes jobs where you're on the road less conventional for female leaders. For me, having the opportunity to share my local knowledge and stories from different places in the world is the most beautiful part of being a Chief Experience Officer."
Experience Egypt for yourself on: Highlights of Egypt
Amira Majid — Chief Experience Officer, Jordan
"My dear sisters, don't let barriers stop you from reaching your goals. Splash out your inner power and focus on achieving your targets and dreams. Take strength from your knowledge and passion. I love my homeland and bringing happiness to the hearts of my travellers. Travel nourishes people's souls and creates beautiful memories. Many female tour guides face huge challenges, not only in Jordan but around the world. Unfortunately, marriage, children and the expectation for them to look after the home keep them from work and reduce the number of females entering into tour guiding. But, speaking from experience as I have just had a baby, I have been able to work throughout my pregnancy, balancing children and home with an incredible job. I want to encourage women not to leave their jobs and instead look for solutions to split their time, allowing them to continue their career, personal growth and success."
Experience Egypt and Jordan for yourself on: Egypt & Jordan Adventure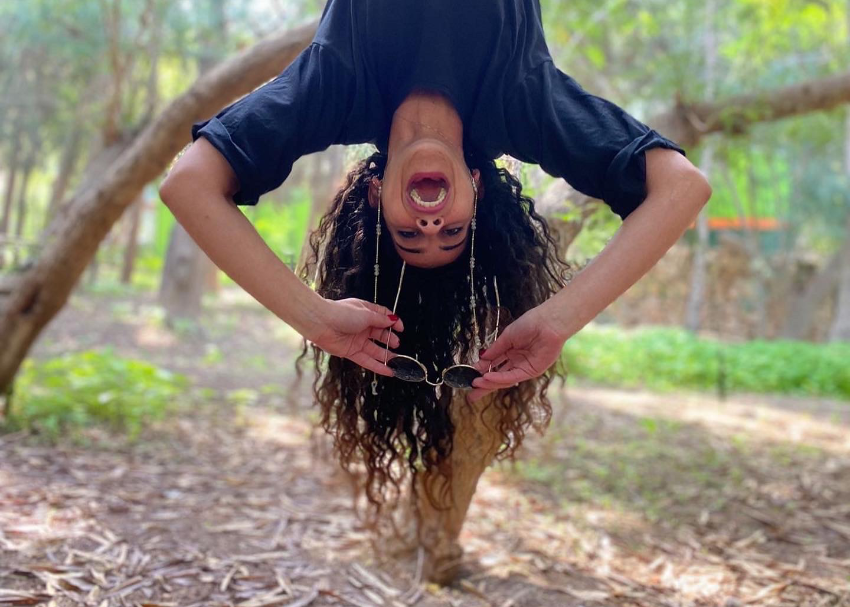 Mirna Al-Rayyan — Chief Experience Officer, Jordan
"Always believe and follow your dreams. Things might be hard, things might be challenging but when you achieve what you've been fighting for, the stamp you make will change your life forever. What I love most about leading tours is how it fuels my desire to connect and the impact and memories I create with my travellers. We share beautiful moments together and I know I'm in their hearts forever and they are in mine. There are a few sites which come to mind when travellers think of Jordan. Wadi Rum and Petra are definitely among them, but I always explain to my groups that you can experience these places in a really unique way if you know how."
Experience Jordan for yourself on: Highlights of Jordan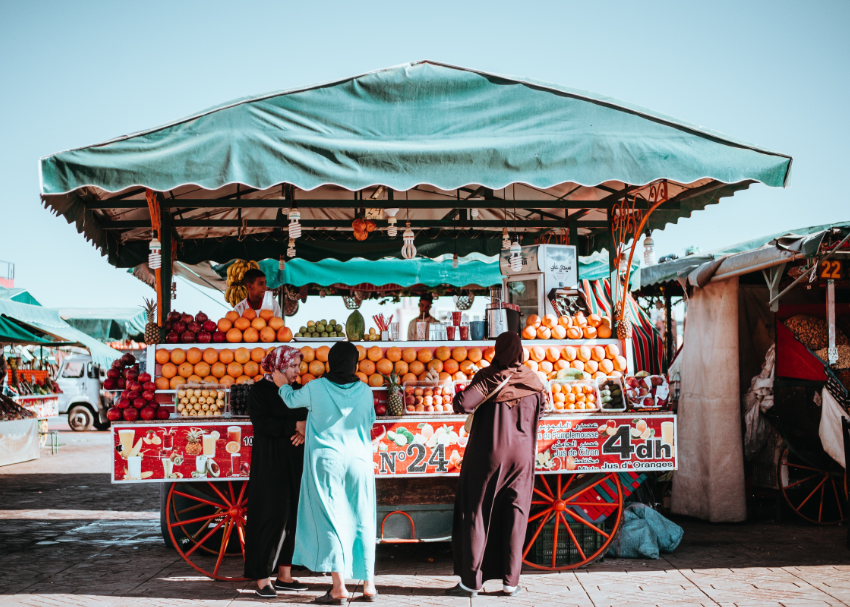 Sofia Benbrahim — Chief Experience Officer, Morocco
"Follow your dreams and challenge the stereotypes that surround tour guiding, in spite of what others think! I decided to become a tour guide because I love sharing my culture and traditions with others. It's very hard for women to become a tour guide, as it's an area that is very male dominated. It makes me proud to be in a position where I can meet people from all over the world, and to take the time to understand their cultures as well as sharing mine. When travelling in Morocco, I always tell my group to try couscous, tajine, pastilla, a type of savoury-sweet meat pie, and Harira, a delicious local soup, while they are here."
Experience Morocco for yourself on: Highlights of Morocco
---
Getting there
From the bustling souks of Marrakech to the modern mosques of Oman, we can show you the time of your life in the Middle East and North Africa.