Peru is a country bursting with visual delights up to and including the famed vista of Machu Picchu and its ancient ruins. Vibrant handwoven textiles! Gigantic geoglyphs etched into the ground! Floating reed islands! A world of Peruvian wonder awaits and we're here to ignite your adventurous spirit with ten snaps of the beauty you can see and experience on tour.
1: Take in Lima's picture perfect skyline at Miraflores
Lima is easy on the eyes especially if you're looking at it from the coastline. In the Miraflores district, you can settle in with a pisco sour to watch paragliders hover as the sun sets.
---
2: Explore Peru's mini Galápagos on Ballestas Islands
On a series of rocky islets off of Paracas, you can opt to cruise by cool rock formations and see hundreds of sea lions, penguins, pelicans, and boobies warming in the sun.
---
3: Sandboard on the dunes above the Huacachina oasis
You can try rubbing your eyes, but there is a very real palm-encircled oasis near the town of Ica. Hop on a dune buggy, grab a sandboard and surf down the surrounding dunes!
---
4: Ponder the creation of the mysterious Nazca lines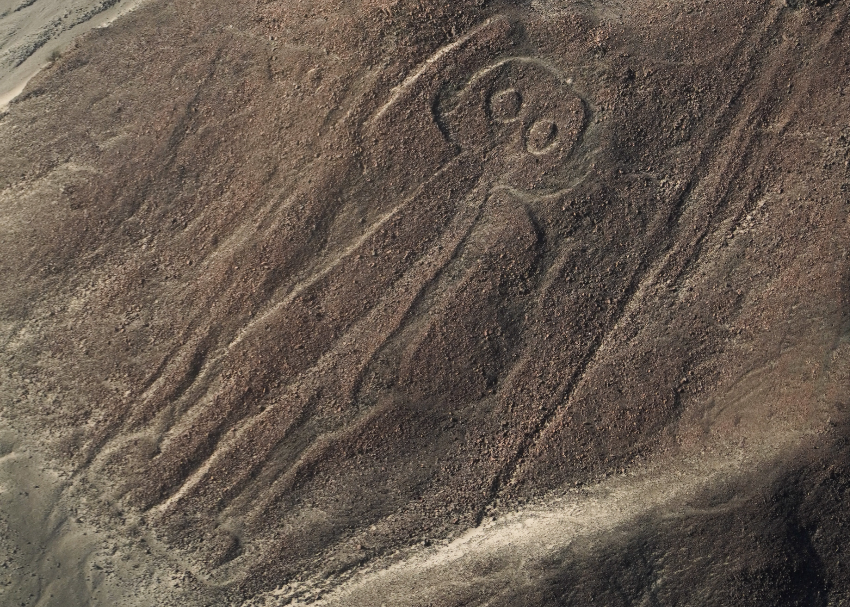 Travel to one of the world's greatest archaeological mysteries (and even opt to fly over for a better look) where giant birds, cats, insects, and creatures are etched into the ground.
---
5: Admire El Misti volcano from charming Arequipa
Wander around the 'white city', tour the Santa Catalina Monastery, and tantalize your taste buds at a Picantería as El Misti volcano looms large in the background of Arequipa.
---
6: Watch massive condors soar in the Colca Canyon
From Chivay, travel into the canyon to watch Andean Condors with 3 meter (9.8 foot) wingspans cruise the air currents looking for prey. Plus, vicuñas, alpacas, and llamas!
---
7: Cruise to the floating reed islands of Lake Titicaca
Out on Lake Titicaca, you can meet the local people of Uros Islands and learn how they build the buoyant islands (and homes, boats, and crafts) out of totora reeds.
---
8: Journey to a kaleidoscope of colour at Vinicunca
You have to set aside a full day, but hiking to Vinicunca (aka Rainbow Mountain) is well worth the effort. The Andean hills are resplendent in maroon, turquoise, lavender and gold stripes.
---
9: Lodge amongst furry Amazonian inhabitants
In the Peruvian Amazon, you can settle into an intimate lodge and head out for rainforest excursions looking for monkeys, capybara, caimans, river otters, and more.
10: Take time for your personal Machu Picchu moment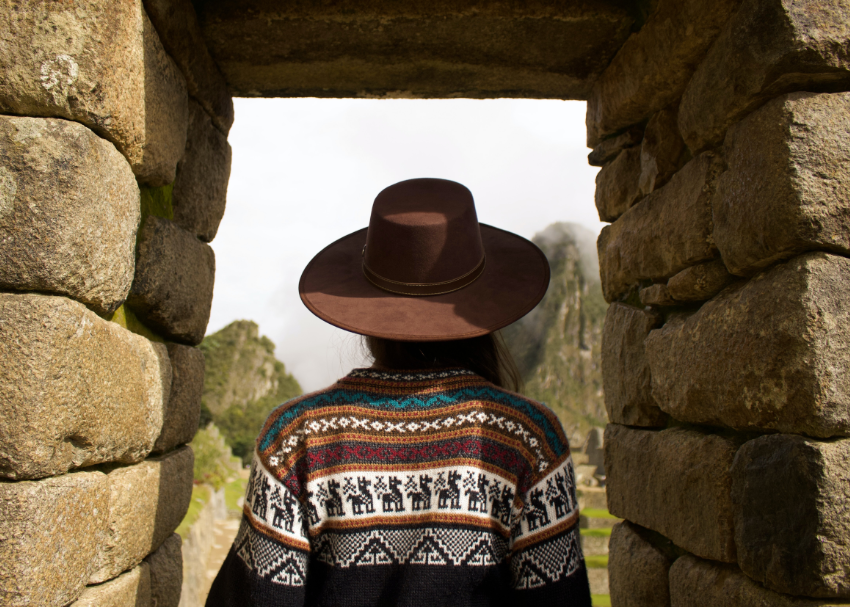 Whether you conquer the full Inca Trail trek or zip to it by train, your first look at the breathtaking ruins of Machu Picchu is a travel moment that'll stay with you forever. Enjoy!
---
Getting There
Ready to revel in the colours, culinary delights and cultures of Peru? Here are a few tours that'll get you there: