With Academy Awards mere days away, there's plenty of discussion as to which movies will win big this Sunday night. The Best Picture category is one of the tightest races in recent years, Greta Gerwig (Lady Bird) and Jordan Peele (Get Out) are both up for Best Director, and the acting categories are filled with rising stars (Daniel Kaluuya, Saoirse Ronan, Timothée Chalamet) and Hollywood veterans (Daniel Day-Lewis, Frances McDormand, Meryl Streep) alike. In the spirit of the Oscars, we decided to find out where some of this year's top Oscar films were shot. From the planets of Stars Wars: The Last Jedi to Paul Thomas Anderson's depiction of 1950s London in Phantom Thread, let this list serve as inspiration for planning your next trip — or simply getting lost on Google Earth. (Warning: minor spoilers ahead.)
Call Me by Your Name
Can't afford to buy the $2.7-million 16th-century Italian villa where Luca Guadagnino filmed the majority of his tender coming-of-age love story? Lucky for you, the picturesque northern town of Crema and its verdant surrounding countryside, is less than an hour away from Milan. From there, it's easy to travel to other idyllic destinations featured in Call Me by Your Name, including Bergamo, Cremona, Lake Garda (the site of the archaeological dig), and the Serio Waterfalls (the higest in the country and second highest in Europe), where Elio and Oliver go hiking on vacation. As for any Sufjan Stevens-soundtracked summer romances, you're on your own there.
Check out our small group tours to Italy — including plenty of trips to the northern regions — here.
Blade Runner 2049
While Denis Villeneuve's highly anticipated sequel to the 1982 sci-fi classic envisioned a dystopian Los Angeles with flying cars and towering holographic billboards, a Budapest landmark stood in as the last desert stronghold of Harrison Ford's Rick Deckard (and his canine friend). The interiors of the bygone casino where Ryan Gosling's Agent K finds the original blade runner were shot at the former Budapest Stock Exchange in Liberty Square, which was built in 1905 and designed by Hungarian architect Ignác Alpár. With a total floorspace of 47,000 square metres, and four small courtyards, it was the largest building of its kind in Europe at the time of its construction. Later, it was used as the headquarters of MTV Hungary, before they vacated the premises in 2009.
Check out our small group tours to Hungary here.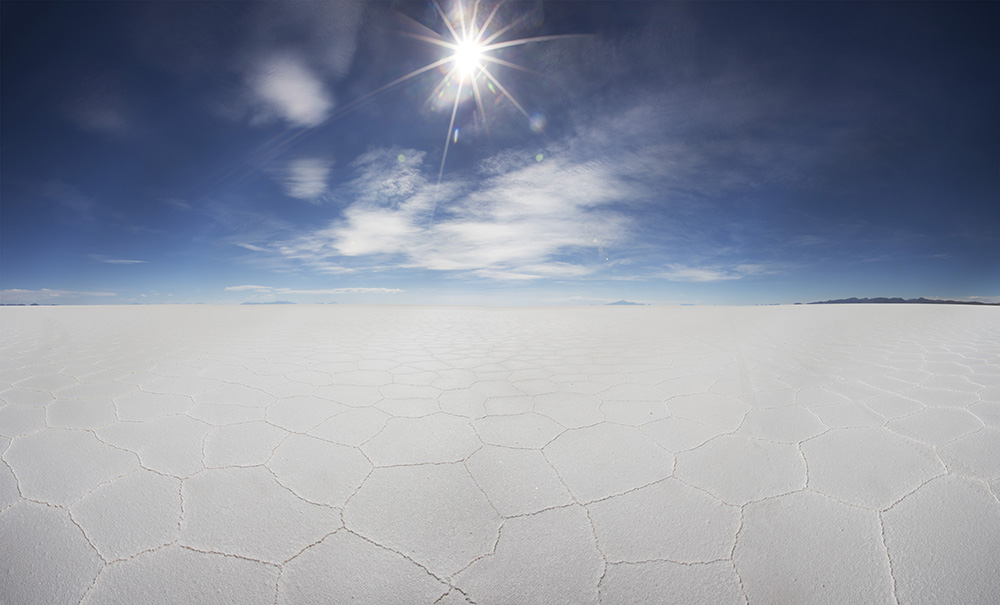 Star Wars: The Last Jedi
The latest instalment in the Star Wars franchise is nominated for four Oscars, including Best Visual Effects. The craggy oceanic Achto-To where Luke Skywaker lives in refuge is, in actuality, Skellig Michael, an island of the coast of County Kerry in southwest Ireland. The UNESCO World Heritage site, which also made a cameo in Werner Herzog's 1976 film Heart of Glass, was a Gaelic Christian monastic settlement from the 6th or 8th century to the late 12th century. Today, you can book a boat tour to the island between late March and early October, where you can view the monks' beehive huts, oratories, a later medieval church, and graveyard on a terrace shelf 600 feet above sea level. You won't find any Porgs, but Skellig Michael is home to thousands of birds, including puffins, gannets, Arctic terns, fulmars, and cormorants. If the thought of choppy waters and rocky heights makes you dizzy, there's also Salar de Uyumi, the world's largest salt flat, in Uyuni, Bolivia, which is where the battle scenes on the planet Crait were shot.
Check out our small group tours to Ireland here, and our small group tours to Bolivia here.
Phantom Thread
Paul Thomas Anderson's 1950s period drama about a prickly London dressmaker (Daniel Day-Lewis in his allegedly final role) and his muse (played by Vicky Krieps) takes place in dimly-lit sewing rooms, ornate salons, and at more than one breakfast table, and received praise for its slow-burning performances, historically accurate gowns, and for composer Jonny Greenwood's evocative score. Starting off at the House of Woodcuck, a colossal mansion in Fitzroy Square, London, designed by neoclassical architect Robert Adams in the 1970s, film buffs attempting their own Tour de Phantom Thread should then drive north (preferably in a maroon British luxury car) to the quaint town of Lythe in North Yorkshire. Hiking enthusiasts and nature lovers will enjoy the North York Moors National Park, its eastern cliffs overlooking the North Sea, and once you've worked up an appetite, you can stop into the Victoria Hotel in Robin Hood's Bay for some Welsh rarebit (some of the staff members were even used as extras). Finally, there's Owlpen Manor in Gloucestershire, a Tudor period estate that's popular as both a wedding and tourist destination.
Check out our small group tours to the United Kingdom here.
The Shape of Water
Horror master Guillermo Del Toro's no stranger to the Canadian city of Hamilton, Ontario — located an hour away from Toronto — having used the Scottish Rite Club as a filming location for 2015's Crimson Peak. For last year's woman-meets-amphibious-creature romance The Shape of Water, he returned to the steel-producing metropolis to use its streets, industrial sites, and city hall as stand-ins for Cold War-era Baltimore. As for the diner scenes, that's Toronto 24-hour greasy spoon the Lakeview Restaurant, which has also made appearances in David Cronenberg's Cosmopolis, Canadian director Sarah Polley's Take This Waltz, and 2007 musical rom-com Hairspray.
Check out our small group tours to Canada — including several that visit Toronto — here.