Whittling down the list to five was harder than ever this year, so we ended up considering destinations that were notable for a certain quality or offered something special for travellers of certain stripes. Why did we choose them? Perhaps it's because they're undeniably up-and-coming spots. Maybe there is something special in store for them this year. Or perhaps, we just love these places so much we can't stop talking about them!
So get out your map, block out some time on your calendar, and make this a year for adventure. Off-the-beaten path destinations beckon, once-avoided destinations become must-visits and old favourites cities offer new reasons to visit. From yurt making in Kyrgyzstan to hiking an ancient pilgrimage trail in Japan, here are the must-visit travel destinations of 2016.
---
1. The 'Stans
Lands of Enchantment
With their reputation for hospitality and unique cultural footprint, the countries of Central Asia (Kazakhstan, Kyrgyzstan, Tajikistan, Turkmenistan and Uzbekistan) will remind you why you travel, while offering a fascinating glimpse at a beautiful part of the world most travellers have yet to consider. You shouldn't expect these gems to remain hidden forever, however, as visa restrictions have recently eased in Central Asia. So, if you're looking for some new ink for your passport head to the 'Stans. Centuries on the Silk Road have built them into ancient lands filled with domes, minarets, and atmospheric madrasas and mosques. Central Asia encapsulates the romance of the Silk Road like nowhere else!
Get inspired. Learn to build a yurt and overnight with nomadic families. Soak in the scenic beauty of Central Asia's mountains and deserts and marvel at colourful mosaics. Curiosity piqued? G Adventures has introduced five new trips for 2016.
More about the 'Stans
Meet the 'Stans: 11 Highlights from Central Asia | Postcards from Uzbekistan: Top 7 Experiences
---
2. Japan
The Past is the Future
Nowhere on the planet do the modern and the ancient coexist more harmoniously than in Japan. Kimono-clad women surf the web on next year's phones, skyscrapers dwarf thousand-year-old temples and flooded rice paddies reflect neon signs. Here, the future and past are like roommates in a Tokyo-sized apartment, sharing a space that seems too small for either but which miraculously accommodates both in a harmony that could only be Japanese. Endlessly fascinating and fascinatingly foreign, travel here is seeing a resurgence—and 2016 is poised to be a banner year. This is a marked improvement after travellers were slow to return when a tsunami hit the coast of northeastern Japan in 2011. Now five years on, Japan has been preparing to host both the 2019 Rugby World Cup and the 2020 Olympics. There's never been a better time to go. Enigmatic Japan is a country irresistible to Western travellers, and one that will hit you like a sumo wrestler at full tilt.
Get inspired. Get off the beaten track in Japan and look for new ways to experience this travellers' favourite. Hike the UNESCO-listed Kumano Kodo pilgrimage trail, cycle the world's largest series of suspension bridges, known as the Shimanami Kaido, and kayak around the Bay of Miyajima to the floating Itsukushima Shrine. For 2016, G Adventures has introduced a new 13-day trip that will have you trekking, peddling and paddling this incredible country.
More about Japan
4 things that help make Japan, Japan | Wanders and Food in Kanazawa, Japan
---
3. Northern Brazil
A Passion for Life
As the country plays host to the Olympic games, 2016 is poised to shine its spotlight on Brazil — and South America's largest country is no stranger to bright lights. Sensuality, dancing, and partying; it seems the Brazilians have made a science of all that is fun in life. Sure, they were no doubt encouraged by a lush land and steamy climate, but still there is something different about Brazil. For one, they are the most diverse country in Latin America, not to mention the continent's only former Portuguese colony. One of the largest countries in the world, Brazil certainly has plenty to see — the Northern Amazon and Iguassu Falls spring immediately to mind — but more than anything it's the Brazilian passion for life that will make you fall in love and want to return again.
Get inspired. Get off Brazil's well-worn (yet incomparably beautiful) path and head north. Explore the northern Amazon's Parque Nacional da Chapada Diamantina, with its incredible mountains and plateaus and the country's highest waterfall. If you prefer the beach, tackle the sand dunes at Jericoacoara and explore the coastal city of Salvador. Ready to make it happen in 2016? G Adventures is launching two new itineraries in Northern Brazil.
More about Brazil
Visual Adventure: Rio de Janeiro | Is this place for real? Brazil's Lençóis Maranhenses National Park
---
4. The Pacific Northwest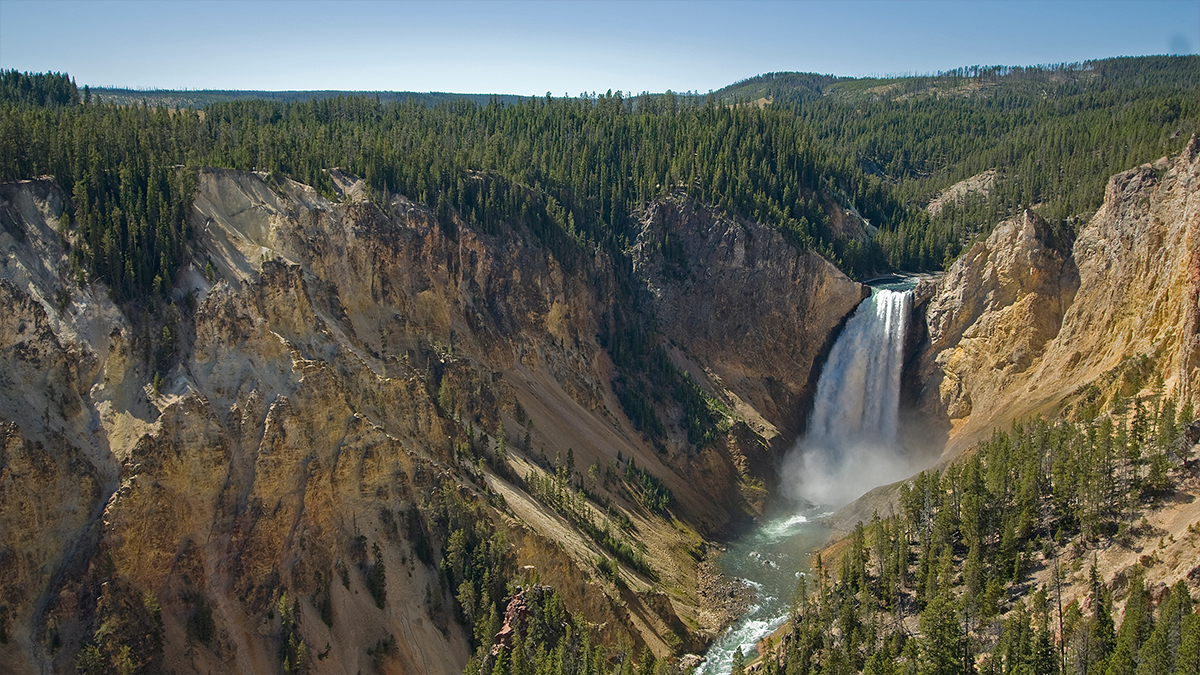 Verdant & Vivid
Big and flashy, subtle and sophisticated — or homespun and disarmingly familiar — America has it all. With so many cities and natural wonders spread across 8m sq kms of freedom, it's no surprise that the US is the birthplace of the modern road trip. Few places on Earth can claim the variety, scope and scale of the US, and its melting pot of influences from around the world has made for a culture rife with — and proud of —it s contradictions. Nowhere is this more evident than in the Pacific Northwest. With big city fun in buzzing Seattle and funky Portland, unique and quirky small towns like Wallace and Jackson, and all the stunning western grandeur your eyes can soak in, the Pacific Northwest is like a big breath of fresh air.
Get inspired. Scour the city streets of the Northwest in search of a classic American meal, then escape the grid to camp and explore parks big and small in Big Sky Country, Montana, and Yellowstone National Park, home to the greatest concentration of wildlife in the US. You won't want to miss the cowboy town of Jackson Hole, Wyoming, or hip and happening Portland, Oregon. Ready to hit the road? G Adventures has unveiled a new 15-day tour for 2016!
More about the Pacific Northwest
Winter Road Trip: Seattle to Glacier National Park | 48 Hours in… Seattle
---
5. Sri Lanka
Buddha and the Beach
For many travellers, Sri Lanka has been off the map for too long. Now, it's back. Visitor numbers are up close to 20 percent over last year; however, it's still a unique part of the world few travellers have experienced. Sri Lanka rises from sandy beaches though lush forests to cool hill towns spread with tea plantations that, in quieter times, made this country famous. Here you'll find a land that's home to more UNESCO World Heritage sites than anywhere else in the world, along with enough beaches, jungles and sunshine to make it feel like the island paradise of your dreams. History is writ large all over Sri Lanka, from its ancient temples to its fortresses and artwork. As a largely Buddhist country, there are plenty of places to get your "om" on, which just adds to the spirituality of the area.
Get inspired. Because of its size, distances are relatively short. That means you can explore spice plantations, experience a jeep safari at Yala National Park, and overnight in the rainforest in Kitulgala in the space of a few days — and still have time to tack on some beach time at the end. Ready to turn over a tea leaf in 2016? G Adventures has introduced several new trips to this beautiful island.
More about Sri Lanka
Hooked! Shopping a Sri Lankan Fish Market | Visual Adventure: Sri Lanka
---
Where to Next?
Ready to make it real in 2016? Our January Sale is back! In the spirit of new beginnings and new dreams, ring in the new year in style by booking your next big adventure! But hurry! As the name implies, the January Sale ends January 31, 2016.
Share your travel plans below. If your favourite destination didn't make the list, join in the comments and let us know where you want to see yourself in the coming year. Safe travels!