Myanmar is not as tricky to navigate as it used to be, but it's still one of the regions in Southeast Asia most untouched by tourism.
Tourism infrastructure is still adapting to a growing number of visitors since the doors opened to travellers following years of military rule and relative isolation. But there are still challenges for visitors — which can be easily overcome with patience, time and understanding. Here's how.
1. When to use dollar bills vs. local kyat
ATMs are popping up throughout Myanmar, from airports to major city centres — there's even one at the famed Shwedagon Pagoda in Yangon. Still, it's wise to have a stash of U.S. dollars when you arrive in the country, if you can't obtain Myanmar's local currency, Kyat, at your point of origin (though you should be able to exchange them in Bangkok if you're flying through on the way to Myanmar).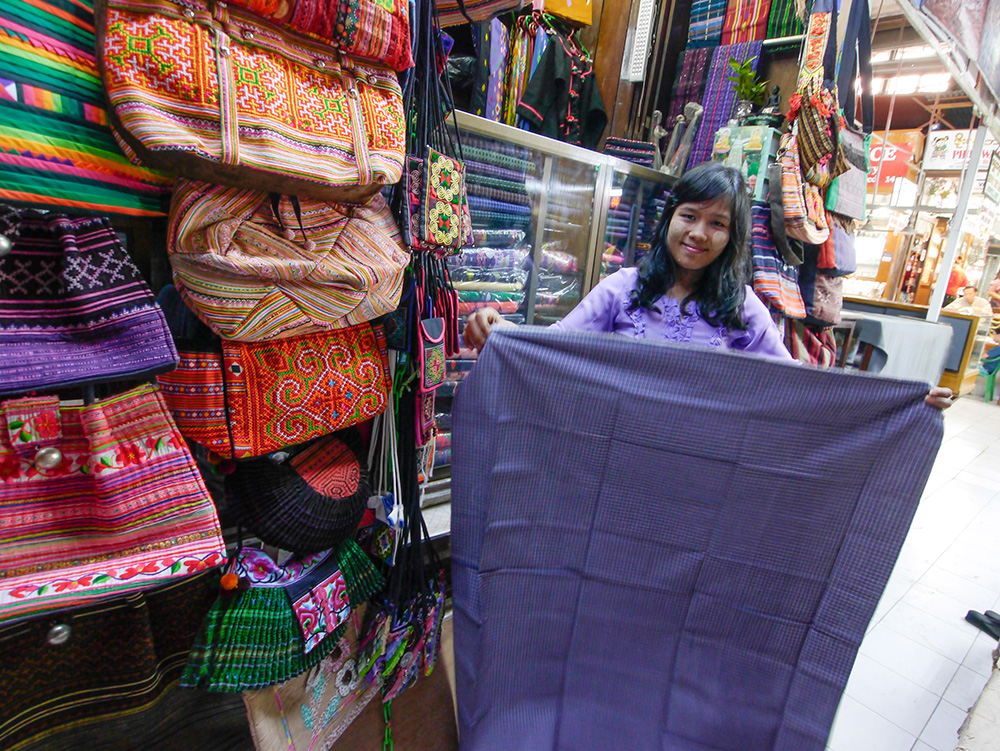 Once you're in Myanmar, you can easily exchange the dollars into Kyat. Hotels, guesthouses and the local bank are the best places to exchange; currency exchanges on the street will have much higher rates (and may shortchange you).
You can still use both dollars and khat while you're in Myanmar. The question is, when? The general rule is that you can pay in dollars for accommodation and transport, including internal flights. For everything that is more small-scale and on the ground — such as tuk tuks, street food, local restaurants and markets — it's best to use Kyat.
2. Shopping locally
Luxury travel in Myanmar might not necessarily be responsible, depending on your perspective. Top-end hotels and restaurants are government-owned, so if you are looking to contribute to growth and change in the country, this is not the way.
With the surge of tourism came the right for locals to trade privately, which led to the opening of guesthouses, local eateries, small markets and independent tour guides. The country is in an exciting period of growth and redevelopment, and you can play a part of the change by embracing a more pared-down travel style, since the newness of Myanmar's tourism industry means that independent guesthouses and restaurants might still be working out a few kinks, so to speak.
3. When to go
High season (where the weather is cooler, dry and less humid) is between November and February. The Monsoon season starts around June, and getting to Myanmar after high season and before the grand rains (between March and May) means encountering stifling hot weather.
However, hot weather usually means a limited numbers of tourists and therefore fewer difficulties with accommodation and transport bookings. I travelled in May, in the low-tourism period known as "Green Season," which provides a great chance to have more attractions in Myanmar all to yourself. Moving around the country, I experienced all manner of weather conditions, from cooler temperatures trekking in the north to sticky days in the cities.
4. Embrace the buses (but don't question them)
Like anywhere in Southeast Asia, the bus is the most frequent, convenient and cheapest for getting from place to place. In Myanmar, buses can take you almost anywhere in the country where tourists are permitted.
I was able to book my bus tickets in advance at my guesthouse, and tourists can often get bus timetables from guesthouse operators and purchase your ticket at the bus station on the day of or right before their journeys.
Bus rides are usually very long, not only due to the general distance between major destinations, but also because the roads and transit infrastructure are often not in the best shape. My top suggestion? Pack headphones for long rides, and — most important — never ask a driver when you'll get there. According to superstitions based on a belief system of nats (spirits) that existed before Buddhism came to the fore, asking about a time of arrival conjures up bad spirits. The result? You won't get an answer.
5. Checking for off-track permission and permits
Areas that are off-limits in Myanmar often open up for tourist exploration. Before going entirely off track, research thoroughly and check with local tourism offices and locals as to what areas require an application for a government visa/permit in advance. When I first travelled in the country in 2013, the far northern, mountainous areas, the western Chin State and the far reaches of the southern Mon State and Tenasserim region were generally off-limits to tourists. Now you will see stories of people who have been able to visit the famous tattooed women in the Chin villages, for example. But take note: Getting to these areas often requires long days of travel (since no tourism structures are in place) and enforced restrictions (such as curfews) for foreign visitors.
---
Getting there
Think you're ready to navigate Myanmar? G Adventures can get you there. We run a number of tours to Myanmar that comprise activities catering to all travel styles. We're excited at the prospect of showing you more of this big, beautiful world — check out our small group tours to Myanmar here.