March 8 marks International Women's Day, a day which is observed annually to commemorate the progress made in the area of gender equality, and to reflect on the necessary changes and challenges required going forward. This year's International Women's Day theme is Balance for Better: when women and female-identifying people are empowered, we all benefit. All this week, the G Adventures blog will be looking at the ways travel impacts women — and vice versa. Today: four new projects from the Planeterra Foundation that are helping to empower women through travel.
1. Tribal Textiles (Mfuwe, Zambia)
Tribal Textiles was created to respond to a persistent need for rural employment opportunities in rural Zambia. The organization's staff is solely female, and many of Tribal Textiles' management is female, as well. It is now one of the largest employers in the Mfuwe region, and will be visited by all of G Adventures' 18-to-Thirtysomething tours travelling through the area.
Learn more about Tribal Textiles.
2. Lusumpuko Women's Club (Victoria Falls, Zimbabwe)
The 20 women who comprise the Lusumpuko Women's Club began as a group of chicken-rearers who also occasionally cater church and local community gatherings. With the support of G Adventures, this group now hosts a cooking class for local travellers, which allows them to continue to learn trades and skills traditionally reserved for men — such as tailoring and animal husbandry — and to support other members of their community.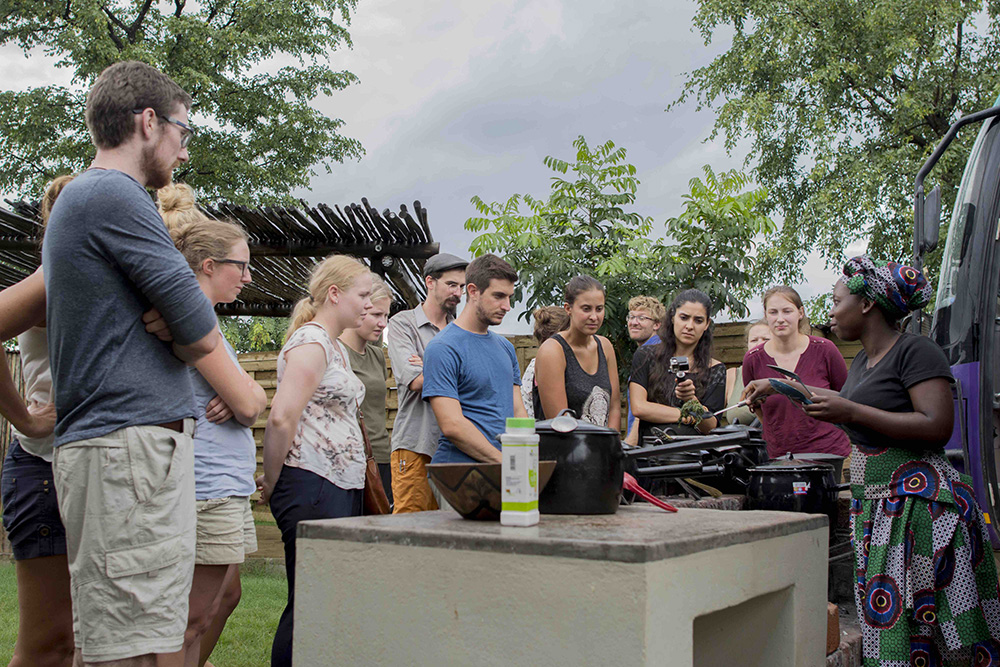 Learn more about the Lusumpuko Women's Club.
3. Princess Sewing Cooperative (Victoria Falls, Zimbabwe)
Like nearby Lusumpuko, the Princess Sewing Cooperative comprises a group of women who have learned a traditionally "male" skill — tailoring — out of the need to make a living wage in the absence of alternative opportunities. G Adventures travellers who visit Princess are provided laundry services at a reasonable cost (the women of the co-op also provide mending services), which has allowed the women to continue to work towards financial freedom. In addition, G Adventures has provided business training to members of the cooperative, which will give them increased job security in the future.
Learn more about the Princess Sewing Cooperative.
4. AidChild's Equation Café & Gallery (Kayabwe, Uganda)
There are approximately 130,000 children under the age of 14 living with HIV in Uganda, and the need for medical support and care is critical. G Adventures travellers passing through Uganda will visit the AidChild Equation Cafe, which sends funding to the AidChild Leadership Institute, an organization devoted to creating new models of leadership development and education, fostering an HIV-free generation.