With a relatively mild climate year-round, Iceland is an ideal destination for a wide range of outdoor activities. It does, however, enjoy four distinct seasons with conditions that can change on a dime. Choosing when to go often starts with listing your must-dos and mapping that to the ideal time of year. To get you started, we're sharing what we know about popular Icelandic sights and activities and when best to enjoy them.
Size up all four seasons
Naturally, warmer weather draws more people to the outdoor wonders of Iceland. As such, many popular activities and accommodation can fill with people in summer. In the peak, you get long days, comfortable trekking weather, open highland hiking trails and more crowds. In fall, it's quieter on the Ring Road and at coveted sights, autumn colours abound and the possibility of seeing the Northern Lights begins. Come winter, your chance to see the aurora improves, snow-based activities open while interior trails close, and days get short. And finally, in spring the days lengthen again, it's less busy and millions of sea birds arrive.
Make the most of the Midnight Sun
If you're the kind of person looking to squeeze every drop out of your day, you'll love the seemingly endless sunshine (and added warmth!) from April to September. The peak, when sunset lasts for hours on end, is summer solstice around June 20th. There's no rush to get to popular sights before it gets dark but you may need to pack an eye mask for sleeping!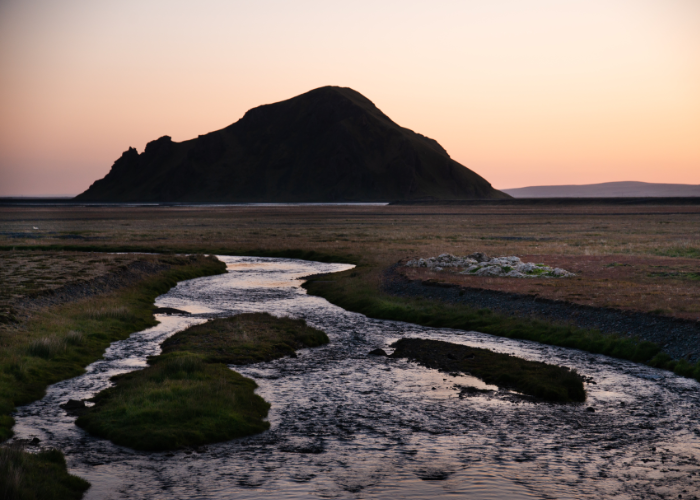 Set your sights on the Northern Lights
There are no guarantees when it comes to catching the wondrous glow of the Aurora Borealis but your chances improve with a mid-fall to winter trip. Iceland's high latitude makes viewing well-nigh impossible from mid-April to mid-August. Long, dark nights are ideal for the elusive spectacle and even if it's a bust, hot springs wait to warm up your bones. Just remember that daylight for other activities gets hard to come by the closer you are to the winter solstice around December 21st.
Sail away for epic whale watching
Depending on your location, you can shout "thar she blows!" just about any time of year in Iceland. The abundance of krill and bait fish in the cold waters make it a choice feeding ground for humpbacks, minkes, and blue whales among others. Your optimal time to get on a whale watching boat is from April until September with the peak being June, July and August. In Akureyri, the Eyjafjörður Humpbacks return to feed every summer making them easy to spot from your boat. If only orcas will do, your best bet is heading for the Snaefellsnes Peninsula from February to March.
Prepare yourself for tiny puffins
What's cuter than a bright-beaked Atlantic Puffin? Millions of them! Did you know that more than half of the world's Atlantic Puffins breed in Iceland from spring to fall? From mid-May to mid-August, you can peep on some of the 8 to 10 million puffins that nest in places like Borgarfjörður Eystri and Dyrhólaey Cape. Perch nearby to watch their sweet faces from a respectful distance and enjoy the toy chainsaw mating calls from the males.
Head out for invigorating hikes
Taking the scenic route on foot in Iceland is often as easy as stepping out your front door. The country offers some of the best hikes in the world, a few of which are strictly a summer activity. In the highlands, for instance, the roads leading to popular treks are impassable as soon as the first snow hits. Winter is a great time, though, to strap on crampons and opt to hike glacial valleys like Sólheimajökull. Or, if you want daily hikes over less-travelled ground, try trekking Eastern Iceland from May to September. Each day you can set out from a cozy guesthouse to march past puffin colonies, humbling fjords and smoking lava fields.
Soak in soothing hot springs
Whether you walked yourself silly or sat staring at scenery, there's no bad time for a dip in geothermally-heated water. As home to more than 130 volcanoes, it's easy to find "hot pots" of water from the world-famous Blue Lagoon to the lesser-known (and less busy) Mývatn Nature Baths to metal tubs just off the main roads. At the Secret Lagoon, the oldest natural pool in Iceland, you can opt for a soak in water that stays 38 - 40℃ all year round.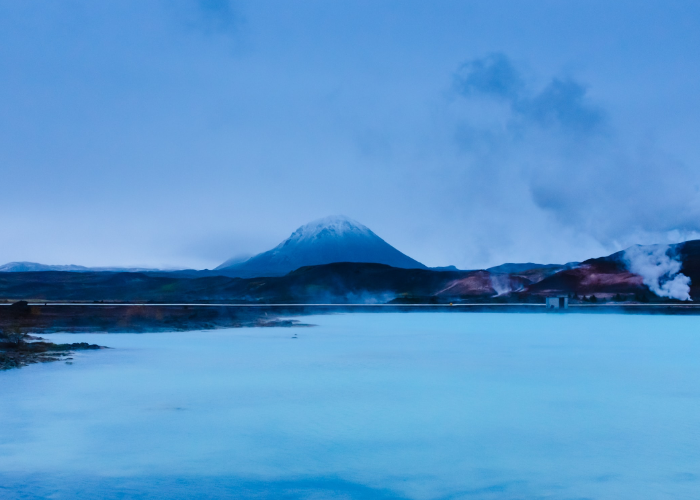 Saunter off to Icelandic horseback riding
It's no surprise that an incredibly beautiful country is home to incredibly beautiful horses. Icelandic equines are known to be hardy and agreeable which is great for beginners. At a guesthouse and farm near Álftröð, you can meet and learn about these well-mannered beauties or head to Hveragerði and opt for a saddled journey along former Viking routes. The latter is weather dependent but warm coveralls are provided in chillier months.
---
Getting There
Ready to hit up as many of your chosen activities as possible in Iceland? We made it easy by jam-packing all of our expertise and seasonal planning smarts into our itineraries.
Best of Iceland
Iceland Northern Lights & Golden Circle — Plus
Iceland Northern Lights & Golden Circle
National Geographic Journeys Explore Iceland