Do you like sheep? Well, you'll be happy to know that they vastly outnumber people in the wide open spaces of New Zealand. But that's just the beginning of the natural abundance the island country has to offer. Sea rock archways! Basking fur seals! Verdant and serene fjords! You can dig your crampons into azure glaciers one day and search for the world's biggest buttercup in alpine meadows the next. It's an exhilarating and beautiful place whether you're hurling yourself off of a cliff, swimming with wild dusky dolphins, or immersing yourself in Māori culture. Let's go!
1: Get on the water in Auckland aka the City of Sails
In all likelihood, you'll kick off your Kiwi adventure by landing in this scenic city surrounded by water. More than 500,000 sailboats are moored in local marinas and you can even become part of the yacht crew (or go along for the ride) on an America's Cup Experience.
---
2: Duck into the natural sea arch of Cathedral Cove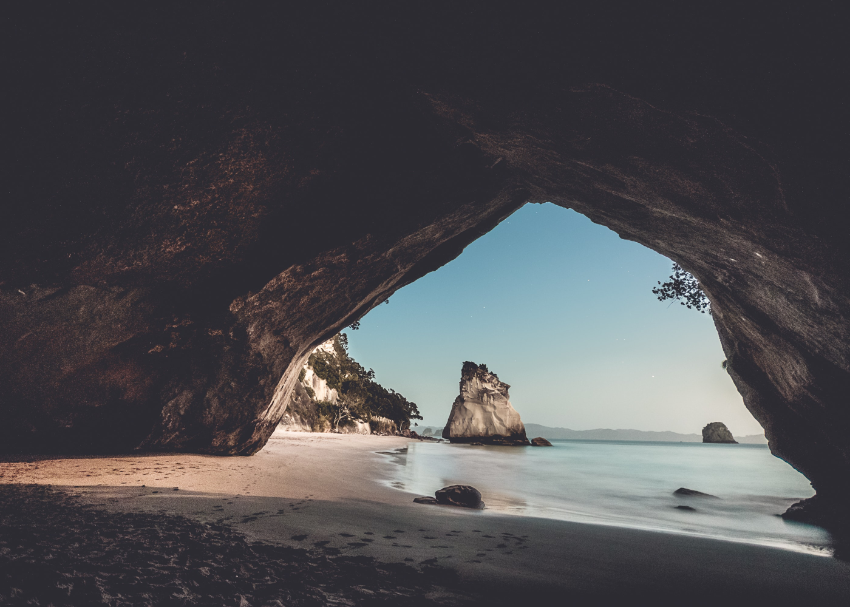 On the Coromandel Peninsula, you can opt for a kayak or follow a clifftop path from Hahei Beach down to a giant arch with secluded coves and a view of Te Hoho Rock. Or, if the tide's right, head to Hot Water Beach and dig yourself a geothermal bath in the sand.
---
3: Watch the earth bubble and boil in historic Rotorua
As an active volcanic zone, the town of Rotorua is a geothermal wonderland full of bubbling mud pits, erupting geysers and multi-coloured pools. You can shoot the rapids, soak in hot springs, and stay overnight at a Māori wharepuni (sleeping house) to learn ancient customs.
---
4: Feel the wind whip your hair in Wellington
Not only is Wellington the southernmost capital in the world, it's also the windiest. The upside of all that bluster is minimal air pollution and clear blue skies. You can take in the fresh air and sweeping city views by hopping on the iconic Wellington Cable Car.
---
5: Observe fur seals on the Kaikōura Peninsula Walkway
While they share characteristics with sea lions, the New Zealand fur seal (kekeno) is distinguished by its smaller size, darker fur and pointy nose. This pleasant walk from town offers ocean views (watch for whales and dolphins!) and close looks at a large colony.
---
6: Swim near wild Dusky dolphins in Kaikōura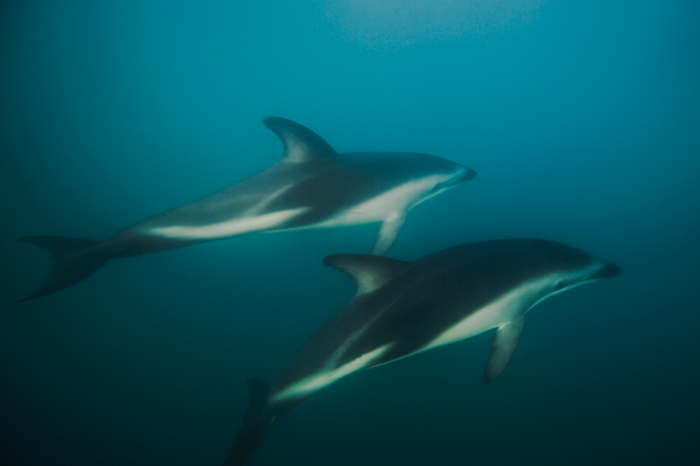 Not to be outdone by the fur seals, another acrobatic marine mammal inhabits the waters off Kaikōura. Especially in the summer months from October to April, these highly social Dusky dolphins often frolic around swimmers. It's on their terms so we give it two flippers up!
---
7: Trek the ever-changing ice of Franz Josef Glacier
Whether you opt for a once-in-a-lifetime helicopter ride to the top or hike the glacial valley below, New Zealand's steepest and fastest moving glacier is impressive from every angle. It's one of the most accessible on earth and you can unwind in the hot pools afterward.
---
8: Go beyond the bungee in Queenstown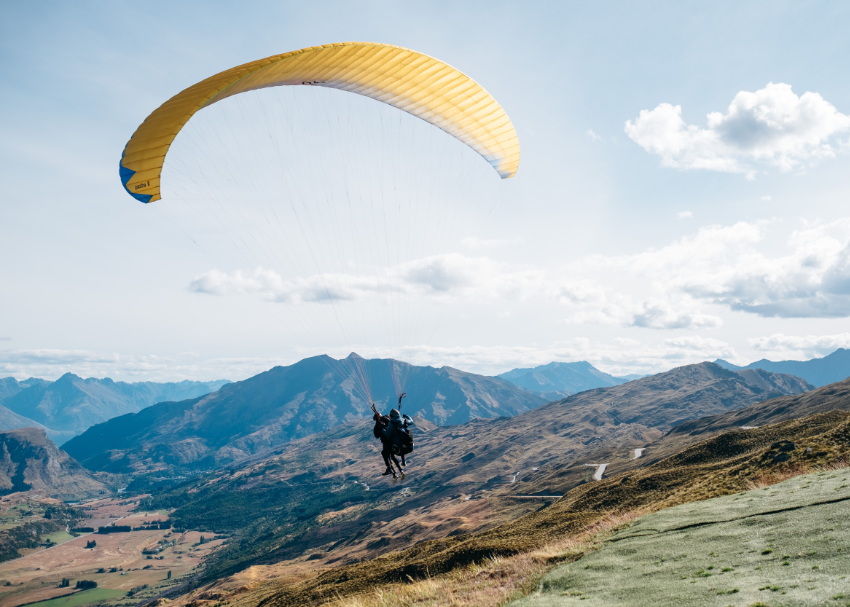 It's known as the birthplace of bungee jumping, but that's only the beginning of adrenaline-fuelled activities you can try. Let's see, you can hurl yourself out of a plane, swing over canyons, paraglide above valleys, jet boat over rapids, and zipline through forest canopies!
---
9: Cruise through the quiet stillness of Doubtful Sound
Head deep into the heart of Fiordland National Park and hop onto a boat to explore one of the most untouched, remote places in the world. As you cruise between dramatic high cliffs, look for dolphins, fur seals, and penguins and stop to gaze at cascading waterfalls.
---
10: Settle into alpine scenery at Aoraki Mount Cook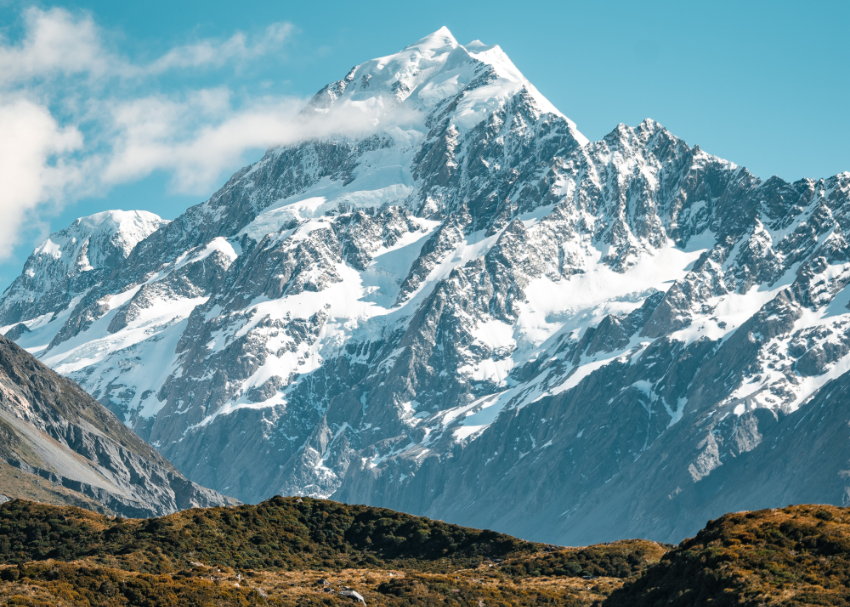 You can see how New Zealand's highest peak served as a formidable training ground for Sir Edmund Hillary's Everest climb. Learn more about his exploits at the Visitor's Centre, stroll for epic alpine views, and look for the world's largest buttercup, the Mount Cook lily.
---
Getting there
Highlights of New Zealand
New Zealand Multisport
New Zealand – South Island Multisport
New Zealand – North Island Multisport
National Geographic Journeys New Zealand Journey