It's time to go beyond the tourist traps to reconsider some of Europe's most beloved destinations. They're popular for a reason — but we want to show you a whole other side simply by lacing up your hiking boots. New views are a given but you'll also gain fresh perspective with time spent in local communities. Breathe deep in the lush greenery of the Azores, taste wine in an Andalusian vineyard, sample the work of cheesemakers in Corfu, and dine with a local family in Crete. With that in mind, let's take a look at six active tours in:
The Azores
What you think: Easy-going getaways for the masses
What you'll do: The endless beaches and sunshine are nice but they don't get your heart pumping like a hike around the islands of São Miguel and Terceira. Our six-day adventure with a dedicated island guide shows off some of the best nature found on the archipelago. Hike past breathtaking waterfalls, dip in hot springs near Sanguinho and even opt for a culinary tour in Sete Cidades.
What you'll love: Getting back to nature and discovering the flora and fauna of the southern island as well as getting to know Terceira, the 'lilac island' named after the lava fields that glow purple in the setting sun.
See it for yourself on: Hiking the Azores
---
Southern Spain
What you think: Eating yourself silly in large group villas
What you'll do: Okay, eating is always a good time but wouldn't it be nice to walk off some of that food and drink? Take a hike to 15th century castles, stay overnight in a cave hotel (yes, really!) and take in the lesser-visited regions of Benalua de Guadix and Canillas. You can even opt to trek through Andalusia's most impressive gorge, the Caminito del Rey.
What you'll love: An adventure for all your senses! Rugged hikes through mountain passes, ancient history and a unique lodging experience — all while not missing a single mouthful of wine in local vineyards and really, really good food.
See it for yourself on: Hiking Southern Spain: Authentic Andalusia
---
Canary Islands
What you think: Sunbathing on beaches full of ravers and retirees
What you'll do: Find a whole new way to work up an invigorating glow as you explore the leafy forests of Anaga, wander around Tenerife, and hike up to amazing views between the villages of Erjos and Masca. Plus, there's wine tasting!
What you'll love: Reconnecting with the great outdoors in UNESCO Biosphere Reserves, guided hikes through ancient laurisilva forests, village visits and pre-historic cave house explorations, and dark sky reserves for ultimate stargazing.
See it for yourself on: Hiking the Canary Islands: Tenerife, Anaga, and Beyond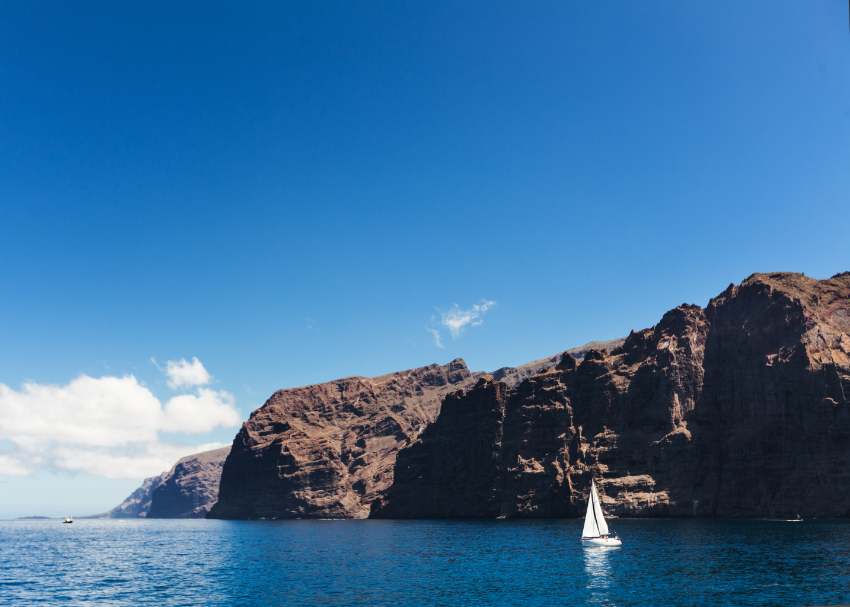 ---
Ibiza
What you think: Epic party beaches and crowded superclubs
What you'll do: There's a natural side to 'the white isle' if you're prepared to hike the rugged coastline and dense pine forests of the island's north where tourists rarely visit and are peppered with local gems. Starting in the eastern town of Santa Eularia des Rua, you'll visit local villages, explore the sleepy backstreets and can even opt to spend the day cycling on nearby Formentera.
What you'll love: Tapping into the island's quieter, more bohemian side, away from the tourist strips of San Antonio. Our six-day hiking trip is perfect on its own or added to a few days enjoying the island's famous music scene.
See it for yourself on: Hiking Ibiza
---
Corfu
What you think: Fly and flop on beach package holidays
What you'll do: The 'Corfu Trail' — a unique hiking route journeying through ancient villages, past historic chapels and along coastal paths. Normally taking up to two weeks and nightly hotel swaps, our seven-day tour based in Corfu Town lets you experience the best of the trail while sleeping in the same bed each night.
What you'll love: Seeing, smelling and tasting the great Greek outdoors with rare opportunities to visit southern beaches and mountains in the north. Enjoy days meandering through olive groves, checking out Byzantine castles and stopping to snack on local artisanal cheeses. Yum yum!
See it for yourself on: Corfu Trail Hiking Highlights
---
Crete
What you think: Charter flights to large hotel complexes
What you'll do: Explore Crete's spectacular Samariá Gorge and White Mountains without hauling around all kinds of luggage. Over seven days, you'll trek along the southern coast, visit remote villages and coastal towns, dive into secluded swimming spots, walk through stunning pine forests and pass through the 'Iron Gates.' It's the narrowest point on the gorge, where the rocks on either side are 600m high.
What you'll love: Staying active while staying far away from the trappings of large resorts. Instead you'll journey through places only accessible by foot or boat, join a local family in Loutro for dinner and even enjoy some Greek dancing. Opa!
See it for yourself on: Hiking Crete: Gorges and Coastal Walks
---
Ready to tread fresh ground? Check out all of our far-from-ordinary active adventures in classic European destinations.