Siem Reap is best known as the gateway to Angkor Wat and the rest of the Angkor Ruins, a UNESCO World Heritage site. The UNESCO site includes not just the temples but also hydraulic structures, canals, and reservoirs that together make up close to 400 square kilometers in what is arguably one the most important archeological sites in Southeast Asia.
Given the extent and breadth of the Angkor ruins and their importance to the former Khmer Kingdom, Siem Reap has become a tourist wonderland, packed with hostels and boutique hotels, day and night tours, and plenty of thumping beats from nighttime bars. But beyond those magnificent ruins, travellers often get in and out of Siem Reap without exploring a bit more of what the tiny town has to offer. Here are my suggestions for rounding out your temple visits in the region:
1. Take a food tour!
Take a food tour! Lina and Steven are two expats who have made Cambodia home for a quite a few years. A food writer and chef, respectively, they are well-equipped to show you around town and stuff your face with delicious food. Cambodia's dishes are not as well known as those of Thailand or Vietnam, but the Kingdom has a culinary tradition and history all its own. What better way to experience them than with a morning or evening tour, tasting dishes for three or four hours at a time.
2. Visit the Landmine Museum
The Cambodian Landmine Museum and Relief Facility was established in the late 1990s by ex-child soldier Aki Ra, who, after years of fighting, returned to the villages where he had planted landmines and began defusing them by hand. From this beginning, an official NGO was established to clear landmines in villages throughout Cambodia. The museum raises money both for the landmine clearing, and to fund its newer school and dormitory for amputee children.
3. Enjoy a traditional meal
Enjoy a traditional Khmer meal at the New Hope Vocational Training Restaurant, an initiative kickstarted by G Adventures. Providing skill-building opportunities to marginalized Cambodians from around Siem Reap, the restaurant also helps to fund the adjacent free community school and health centre. Run by locals, this restaurant is proof positive that travel can support positive change in local communities.
4. Visit honeybees
Bees Unlimited highlights the dying tradition of rafter beekeeping of the Giant Honeybee, Apis dorsata, still practiced by few near Siem Reap, and the efforts of some of these beekeepers to turn their harvesting into a sustainable business. They offer rafter beekeeping tours an hour away from Siem Reap, as well as bee tours within the city itself. While completely different than a day of temple-hopping, the tours are an interesting option to see the surrounding area and learn something new.
5. Spend the day exploring a floating village
Covering 2,500 square kilometers during the dry season but ballooning up to 12,000 square kilometers during the seasonal floods, Tonle Sap is the largest freshwater lake in Southeast Asia. Spend a full day on an eco tour that showcases this unique area with Osmose', and explore the lake's flooded forests, as well as a floating village.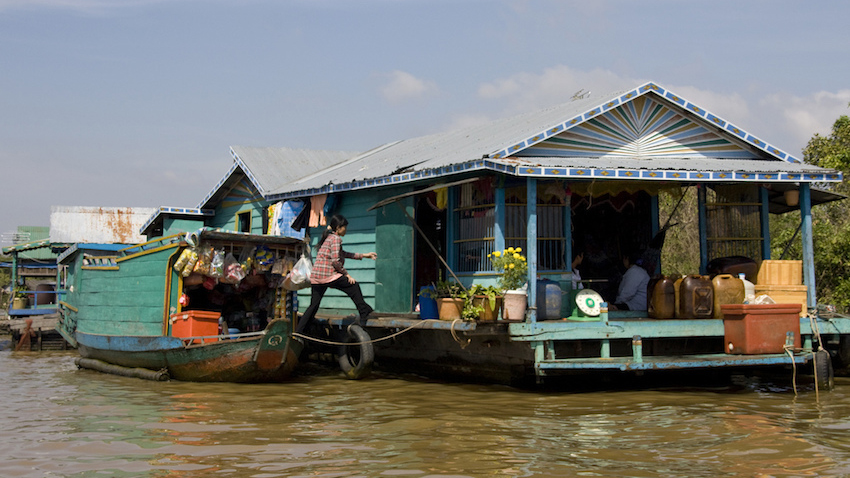 6. Take a cooking class
Full from your tour of Cambodia's dishes? Learn how to make them yourself. In a city with so much tourist turnover, cooking schools have proliferated. For a reasonably priced and well-reviewed option, head to Le Tigre du Papier.
7. Attend a Beatocello concert
On Saturdays at 7:15pm, Dr Beat Richner, a Swiss expat affectionately known as "Beatocello", performs a solo cello performance at Jayavarman VII Hospital. These concerts raise funds for charity hospitals in the city, and support his Kantha Bopha Foundation and its affiliated childcare projects. While there is quite a bit of talking in between songs, the concert is a good way to support a good cause and learn about the attempts to improve childcare in Cambodia.
8. Take a yoga class
One of the longest running yoga practices in town, Peace Café offers ashtanga classes daily along with meditation, monk chats, and vegetarian cooking classes. While yoga is not limited to Cambodia, of course, the café is a fun space to meet other travellers and expats, and get some exercise in the process.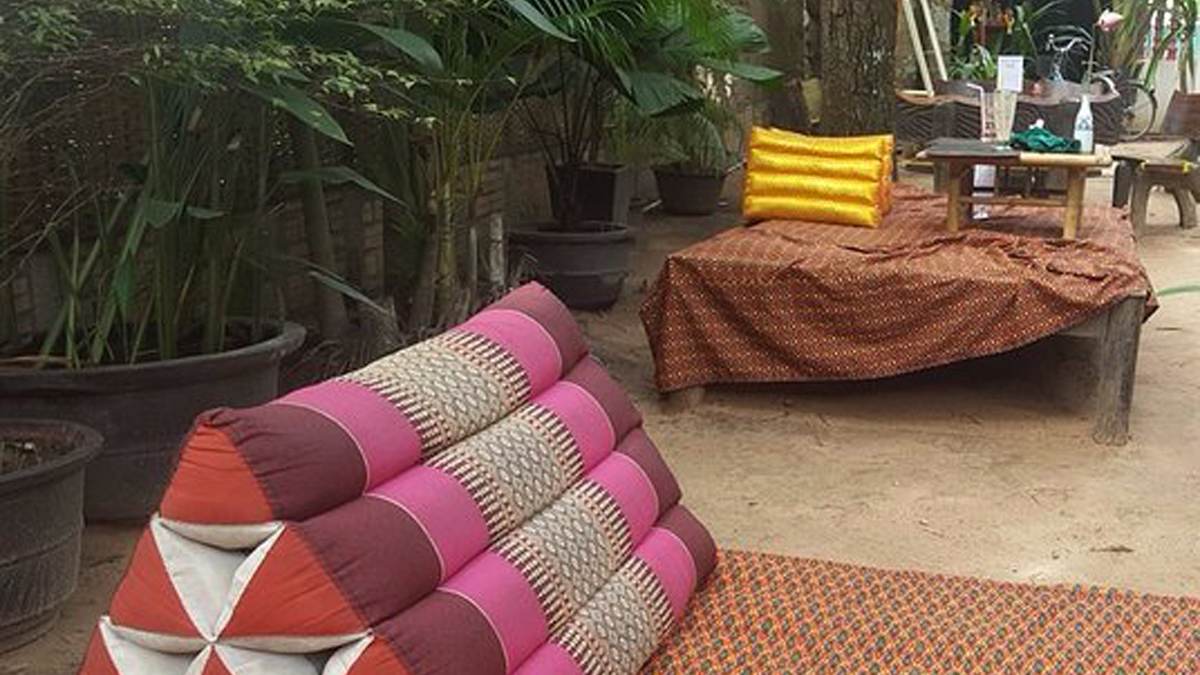 ---
Getting There
Whether you follow in the footsteps of adventurers of yore or plumb the dark depths of the Killing Fields, Cambodia leaves an indelible impression. G Adventures runs a number of departures in Cambodia encompassing a wide range of dates and activities to cater to different tastes. We're thrilled at the prospect of showing you the Kingdom — check out our small group trips here.
Originally published on April 29, 2015. Last updated February 2, 2017.