Raring for a full throttle adventure across three countries in 33 days with an itinerary full of culture, history, natural beauty, incredible food, party hostels, and great people? Look no further than The Most Southeast Asia: Thailand, Vietnam & Cambodia experience. It was my final tour in this series after half a year of travel across all of the new Roamies trips in Europe, South America, and Central America.
It's been an unbelievable journey but this last adventure had so many highlights that it's difficult to narrow them all down. This epic hostel-hopping excursion takes you from Bangkok to Chiang Mai in Thailand, from Hanoi to Ho Chi Minh City in Vietnam, and from Kampot to Siem Reap in Cambodia with the final stop back in Bangkok.
From taking part in an ancient almsgiving tradition with buddhist monks in Chiang Mai to partying at a backpackers resort in Cambodia, you'll find a bit of everything with phenomenal local Chief Experience Officers (CEOs) leading the way.
---
Thailand
Step out of your comfort zone with Bangkok street food
Meeting fellow travellers at the start of a 'Roamies' trip is always a highlight for me and on our first night in Bangkok we hit the ground running with a tuk-tuk race from Mad Monkey Hostel Bangkok to Chinatown for a street food tour. The streets were packed with vendors, tourists, neon lights, and noise — it's everything you imagine Bangkok will be.
Our Chief Experience Officer, who goes by 'Spicy Joe', gave us our first taste of authentic Thailand with Goong Ten or jumping shrimp salad which is tiny live shrimp hopping around in herbs and spices. You have to quickly grab hold of some before they abandon the container! We followed that lively starter with another traditional dish, Pad Kra Pao, or stir-fried chicken with Thai holy basil.
It wouldn't be a night in Bangkok without visiting Khaosan Road where you'll find most backpackers getting their fill. Here we tried some salt and chili crickets which actually had a satisfying crunch washed down with Chang beer. It made for a great first night to kick off what was shaping up to be a memorable tour.
---
Explore the ruins of Ayutthaya by boat and bike
Our Day 3 was full of exploration through temples and remnants of a prosperous kingdom that peaked from the 14th to the 18th century AD. Ayutthaya sits in the Chao Phraya River valley and was a major trade centre in Southeast Asia during its heyday. The city was destroyed by the Burmese in 1767 but the temple and palace ruins are still well preserved. The historical city covers about 289 hectares and is listed as a UNESCO World Heritage Site.
Touring Ayutthaya by bike in the December sun was a true highlight. You get to visit the huge reclining Buddha temple built in the 14th century called Wat Lokaya Sutha before venturing to Wihan Phra Mongkhon Bophit housing a sitting Buddha ordained in gold leaf.
Our day ended with a sunset boat ride on the Chao Phraya River to Wat Chaiwatthanaram, a stunning buddhist temple built in a style similar to Cambodia's famous Angkor Wat.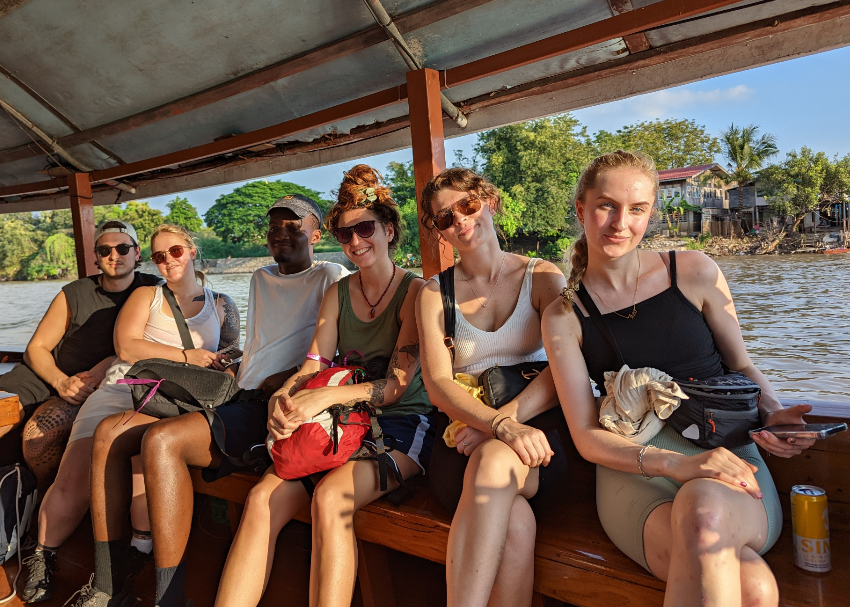 ---
Vietnam
Admire the natural rural beauty of Trang An
On Day 10 and 11, we stayed in the Trang An Landscape Complex in Vietnam's Ninh Binh province which is a UNESCO World Heritage Site. It's known for the characteristic limestone peaks that dot the rural landscape and is often referred to as Ha Long Bay on land. We spent the night in the Trang An River View Homestay with the most striking setting at the foot of a cliff overlooking the Sao Khe river. The sunset that night was truly magical.
On Day 11, I went for a run on the dirt roads surrounded by the huge limestone karsts with water buffalo grazing near the paddy fields. The experience was surreal. Grab a guest bike from your homestay to explore the area and you're sure to be greeted with smiles and waves from the local people.
One thing I really loved about this trip was getting to see parts of Vietnam I wouldn't have thought to visit if I planned it myself. On new adventures, I generally stick close to activity hubs in major cities or beach towns, so getting to explore Vietnam's countryside was an experience I will truly treasure.
Take an extraordinary noodle cooking class in Hoi An
Hoi An is a stunning historical city in central Vietnam that you get to explore midway through your adventure. The Old Town is extraordinary to wander and I highly recommend taking a boat ride on the Thu Bon river to see the multi-colored lanterns illuminate the town at night.
Included in your visit is a G for Good Moment at a training restaurant called Oodles of Noodles. Here, you'll learn about the different noodles typical of the Quang Nam region like Mi Quang, Banh Cuon and Pho and even try your hand at making some yourself. The restaurant is managed by an NGO called Streets International which provides apprenticeship programs for street youths to develop skills to work in the tourist industry.
As our Vietnamese CEO Huy said, "when you travel with G you should feel so proud" because their non-profit partner Planeterra helped develop the cooking class to expand the training kitchen to let students practice their English with travellers. To date, the initiative has helped over 500 people in the community.
---
Cambodia
Party at Mad Monkey backpackers resort in Koh Rong
It's not hard to believe that an establishment called Mad Monkey knows how to throw a party. Located in Koh Rong Samloem, just off the coast of Sihanoukville with its own private beach, the hostel boasts an ideal setting. You can snorkel, dive, hike, or head to the pier bar for a swim in turquoise water as the sun goes down.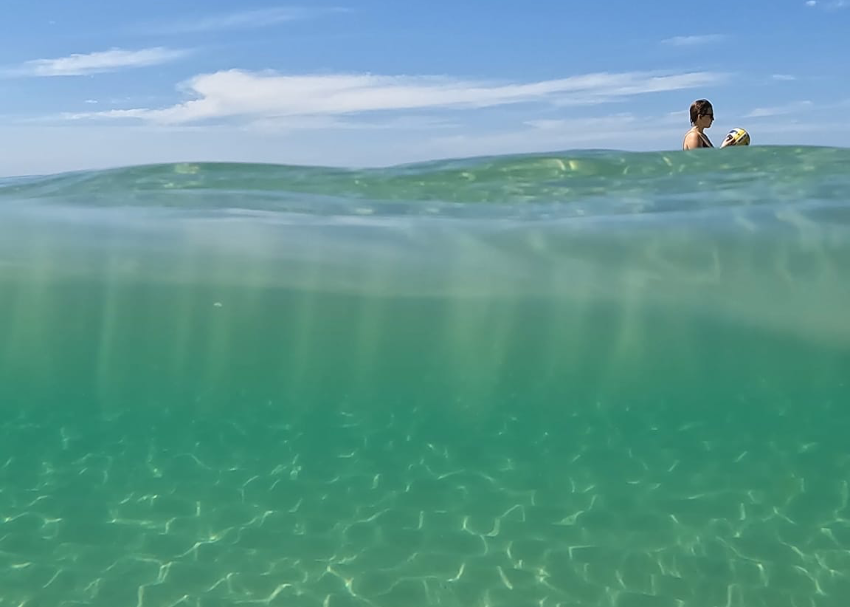 Our first night was filled with games, including a surprisingly competitive game of limbo, before a fire show on the beach brought the night to a close. We stayed in beach huts for two nights and before midnight you can take a dip in bioluminescent plankton.
---
Wake super early for sunrise at Angkor Wat
One thing I need you to do as your optional activity on this trip is the sunrise at Angkor Wat. I've been fortunate enough to see it twice and I will absolutely do it a third if given the chance. There's a feeling you get walking through the complex entrance in darkness with just the outline of its iconic cone shaped pillars on the horizon.
As the morning breaks, the features of this extraordinary monument become clear. It's popular with tourists for good reason and a special moment to share with the friends you've made after a month-long adventure across Southeast Asia.
After visiting Angkor Wat, there are countless temple ruins to explore in the archeological park including Angkor Thom and the Bayon temple. Be sure to finish with a visit to the jungle temple or Ta Prohm. Constructed in the 12th century with huge, overgrown tree roots wrapped around ruins, it's humbling to witness something so ancient.
---
Ready to spend a month plus making the most of tuk-tuks, night markets, serene temples, and tasty noodles? You can on The Most Southeast Asia: Thailand, Vietnam & Cambodia tour. Our Roamies by Hostelworld & G Adventures trips are just the ticket. And the price (especially for younger travellers on a budget) is just right too!