Almost two weeks after the devastating earthquake in Nepal, G Adventures and the Planeterra Foundation are working with our local partners on the ground to ensure that initial emergency aid is getting through to isolated communities in the Kathmandu Valley. However, tough road conditions are making distribution of relief difficult and significant demand for humanitarian aid remains.
After the 7.8-magnitude earthquake hit Nepal on April 25, rural villages in the Valley's Kavrepalanchowk District were decimated—approximately 500 homes have either been destroyed or rendered uninhabitable. Among the most affected villages in the valley are Sanga, Kakrabaari, Khalchowk, Gyasingtar, Ashapuri and Falasey. Along with their homes, many of the region's villagers have also lost their sources of income and are sleeping outside in tent communities where conditions grow worse every day.
Much-needed emergency relief
On May 2, G Adventures CEO Tashi Sherpa—who last week shared his harrowing account of the disaster's early days—joined the Planeterra Foundation and local partners to deliver much-needed emergency relief, including tarps and food, to families in the Kavrepalanchowk District's remote villages.
"Villagers hung their heads and cried," recounted Tashi, "I'm not sure if their tears were brought about by relief—or by fear of what was to come. Maybe it was a little of both." With casualties in the thousands and the impending monsoon season, the next biggest threat to the villagers is of landslides, diseases and further damage to farms.
The painstaking task of rebuilding
In the spirit of supporting local communities, G Adventures and the Planeterra Foundation are working with partners on the ground to identify the critical needs of the residents of Kathmandu Valley.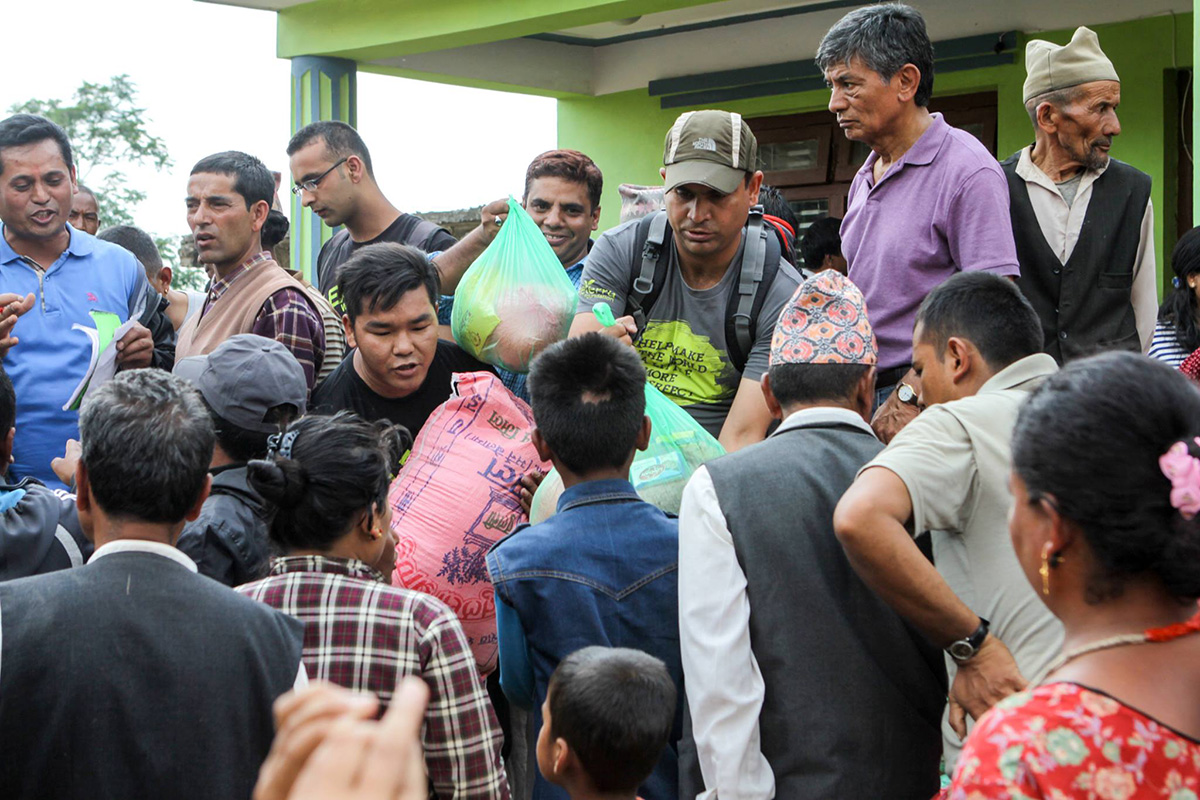 "I want to thank especially those G Adventures travellers who've supported Nepal through donations to Planeterra," said Tashi. "You've not only helped us in the short term to provide emergency relief but you've ensured that the homes of dozens of porters, guides, and homestay hosts, as well as homes of the women from Planeterra's Sisterhood of Survivors community will be repaired and rebuilt. Thank you."
Donate today
Visit Planeterra's Nepal Earthquake Relief [HTML_REMOVED] Recovery page today to help us raise over $200,000 for Nepal. With your donation, G Adventures and the Planeterra Foundation will support the Nepalese as they begin the painstaking task of rebuilding.