If travelling more often is your top resolution for the new decade, deciding where to actually go is no small feat. But we're here to help. Whether or not you're a big believer in what the stars portend, you might find the destination we've assigned to your zodiac sign intriguing — and if you don't, click here to see our full list of the top places to travel for 2020.
Illustrations by Tarik El-Khateeb.
Aries
You're a confident leader with bold inclinations and a dislike of complication and delay. In 2020, we suggest you consider a trip to Georgia, the Eurasian country with — you heard it here first (we assume) — some of the best food in the world. It's not on the top of many travellers' must-go lists, meaning you'll satisfy your trailblazing urges.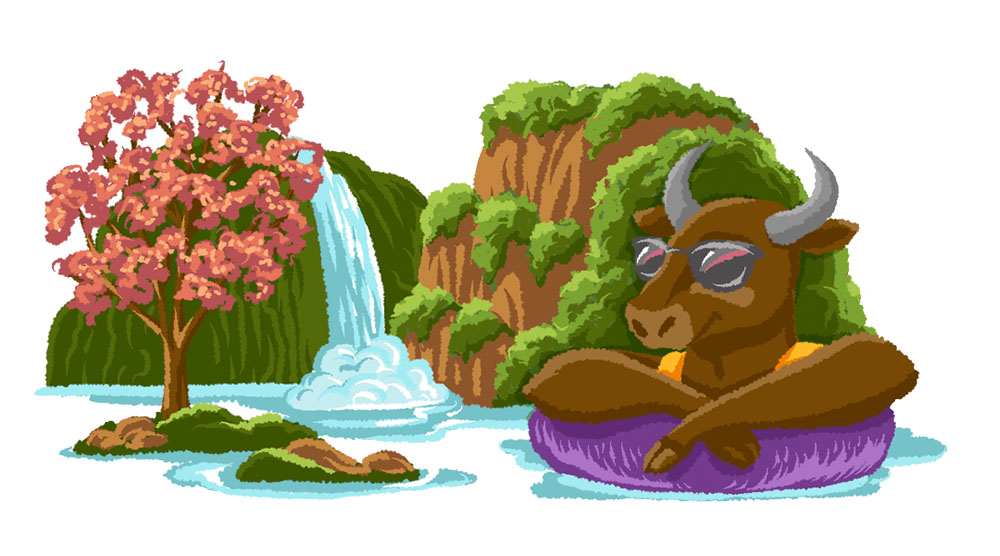 Taurus
A classic Earth sign, Taureans tend towards solitude, comfort, and tactile pleasures such as good food and drink. While sailing St Lucia and the Grenadines, you'll enjoy such earthly pleasures as sun and surf, while avoiding the (sometimes synthetic) hustle and bustle of the area's all-inclusive resorts. Not sold? Did we mention there's Creole cuisine?
Gemini
People might find you indecisive, Gemini, and while that may be true, you're also adaptive — so, even if you're unable to make a decision and end up at the whims of others, you're happy to go with the flow. In (Sri Lanka)[https://www.gadventures.com/destinations/asia/sri-lanka/], your surroundings will change from one minute to the next — from lush forest to cool hill towns — and you'll be ready and willing to take the country's many wonders as they come.
Cancer
You're unmistakably the romantic of the Zodiac, and your travels tend to centre on destinations that have a certain… poetry to them. In the English-speaking world, there are few countries more poetic than Ireland — the country, after all, has a literary tradition dating back millennia. You might even find some inspiration in Ireland's famously green rolling hills.
Leo
Fiery, confident, and no stranger to the perfect selfie — Leos love to travel to places that keep them on their toes. For you, we endorse a sojourn to (Japan)[https://www.gadventures.com/destinations/asia/japan/], a country whose bright lights, vibrant culinary scene, storied past and finger on the pulse of the future will provide one lasting, life-changing memory after another.
Virgo
You're a list-maker, Virgo, and love activities that cater to your predilection for order and organization. Which is to say: it's time to take a break. In Nepal, you'll learn about — among many other things — the country's Buddhist cultures and traditions, and you might just find yourself disconnecting from your constant need for order and organization. That, or you'll pencil in a bit more meditation once you get home.
Libra
As the score-keeper of the zodiac, you tend towards travel plans that have a built-in equilibrium: for all the work, in other words, you want an equal measure of play. Of course, there's no work on vacation, but in South Africa, you'll balance animal-spotting on some of the planet's great natural landscapes with spending time in bustling municipalities, learning about the country's vibrant and at times tumultuous cultural and political history.
Scorpio
You often get a bad ride, Scorpio, for your polarizing brand of confidence — but we just think you're a bit of a trailblazer. For this reason, why not take a trip in 2020 to Nicaragua? It's likely that the globe-trotting members of your social circle have already seen the more commonly travelled regions of South America (not that there's anything wrong with that!), so visiting Nicaragua will give you I-got-there-first bragging rights — plus, you'll be armed with must-share travel tips.
Sagittarius
Like your fellow fire signs, you've got braggadocio and precociousness to spare. So if you were an animal, we'd likely say you were a lemur — spry, sprightly, and a bit mischievous. Which is why we're recommending a trip to Madagascar for 2020. Not just because you'll (likely) see your inner animal in the flesh, but because the country's bright sun, beautiful vistas and remarkably unique cuisine will satisfy your every wide-eyed desire.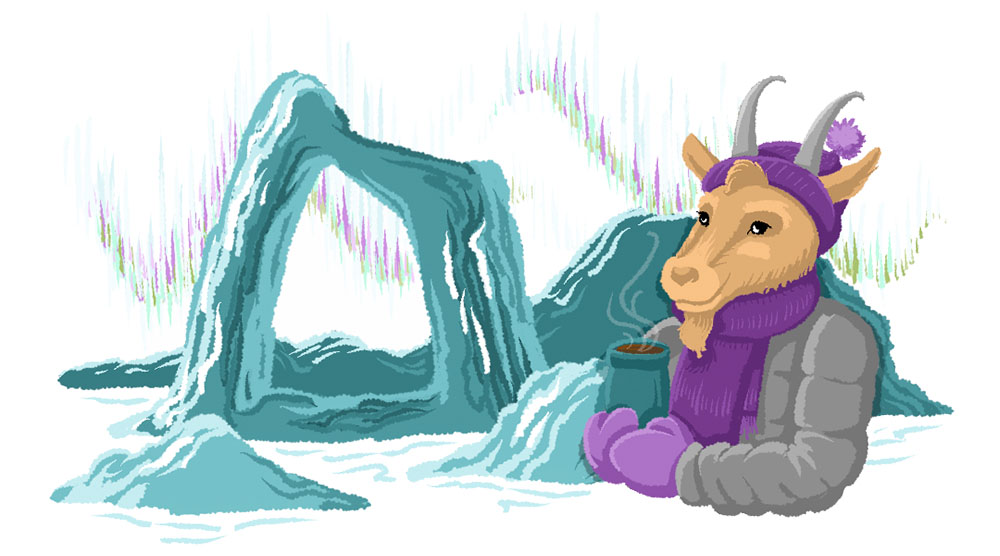 Capricorn
Introverted, stubborn, and mostly by-the-book — you don't have a reputation as a party animal, Capricorn. But while your preferences are idiosyncratic, when you like something, you REALLY like it. Which is why we think you'll be into a trip to Greenland: it's chilly, untouched, and possesses the sort of rugged, imposing beauty befitting a prickly sea goat such as yourself.
Aquarius
You are fundamentally an optimist, Aquarius, rarely seeing a situation for what it is — rather, you see everything as a bottomless well of opportunity. Consider, then, a trip to Laos: the beautiful South Asian country's lush greenery, striking Buddhist temples and bustling markets provide opportunities for education, enlightenment, and enjoyment around every corner.
Pisces
The dreamer of the Zodiac, you're drawn to people, places, and things that foster your creativity and desire for artistic expression. We can think of few places on the planet better for you than Brazil, a country whose famously colourful Carnival is rivalled in beauty only by the pristine — and important — Amazon rainforest. And who better than an empathetic Pisces to visit the Amazon: your intuitive, emotive nature means you'll be able to articulately express to your friends and family back home how important it is that we work to protect this vital ecosystem.