Sri Lanka is a hot spot on the world travel map and a must-see for those seeking adventure, beaches, wildlife, history and culture. It truly is a little island that has everything and one that I plan to return to again and again. It's a wonderful country to explore and the people, food, sights and sounds will be sure to leave their mark. And, because Sri Lanka has long been situated on trade routes from East and West, there is the influence of other cultures such as Dutch, English and Portuguese blending in to this already unique South Asian culture.
With so much on offer, it's hard to know where to start. The following are my top five Sri Lankan destinations to visit and why.
1. Nilaveli
Let's start with an off-the-beaten-track and not so obvious destination. Nilaveli is a tiny beach town just north of Trincomalee (or "Trinco" as it's affectionately known by locals), which sits on the far northeast coast of the island. Nilaveli is a stunning place; its beach stretches out for kilometres on end with not a soul to be seen. Take the day to dive along the epic cliffs of Trinco before snacking on some of the freshest seafood you'll ever have. You can get accommodation in Nilaveli right on the beach and spend your days quietly watching the world go by.
2. Ella
Translated in English as "water fall," Ella is a tiny town in the central hills of the island. It is most easily accessed from Nuwara Eliya by train — which is a stunning trip — and offers a sanctuary in the heart of the cloud forests, for which the Uva province is known. The hiking possibilities from here are amazing, and the views to be had from Ella Rock alone are worth the trip. This is a must-see if you like captivating train rides, great hikes and stunning views.
3. Jaffna
Jaffna offers a unique and powerful experience for travellers looking to explore the far north of the country. Jaffna is at the heart of Tamil culture and was the base of the Tamil movement during the Sri Lankan civil war. It is a much different experience from Colombo, so do visit this part of the country to get a more balanced view. On top of the moving war history and cultural significance of the area, there are also a few islands not far off the coast, such as Neduntheevu (or Delft Island), which are great day trip options for visitors.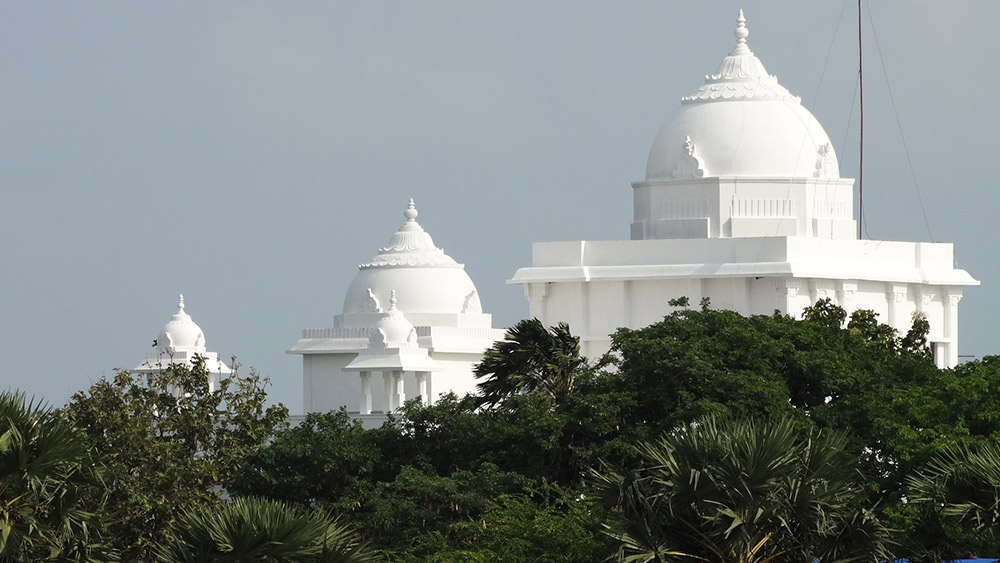 4. Arugam Bay
Arugam Bay is known as the surf capital of Sri Lanka. It's become a booming little place within the last 10 years but Arugam was a secret spot for many an Australian surfer until word slowly got out and people from all over the world started taking note. This little bay in southeast Sri Lanka gets gnarly waves and is home to great bunch of eclectic and easygoing people. It's definitely a fun place to lay low for awhile and enjoy the ocean, the scenery and the company.
5. The Ancient city of Sigiriya
You've got to make a trip to Sigiriya when visiting Sri Lanka. This rock palace is 200m (660 ft) high and is part of a network of ancient cities found within central Sri Lanka. The history here stretches back to 495 CE when King Kasyapa built his palace high above the ground on top of the natural rock face. Once a palace, and then a Buddhist monastery, today, the Ancient city of Sigirya is a protected UNESCO World Heritage site. It's well worth your time to go and explore. The best way to get there is by bus from Kandy.
Getting There
G Adventures runs a number of departures in Sri Lanka encompassing a wide range of departure dates and activities to cater to different tastes. We're thrilled at the prospect of showing you this big blue planet of ours — check out our small group trips here.